About Us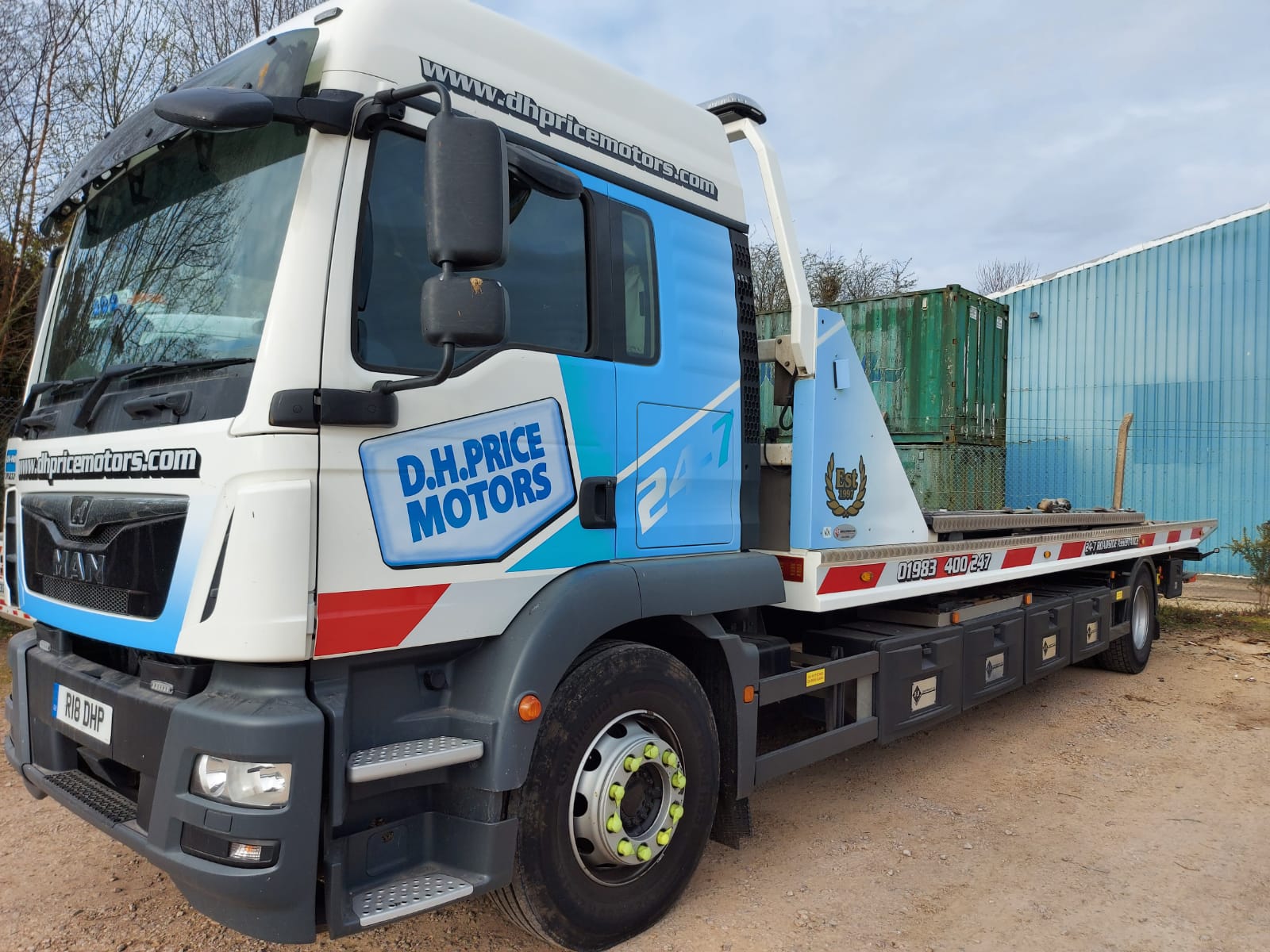 DH Price Motors is one of the largest Independent garage and Roadside Recovery Specialists on the Isle of Wight.
We are based at Spithead Business Centre, just opposite Morrisons in Lake and provide a modern and fully equipped state of the art workshop, efficiently completing vehicle repairs and servicing for both cars and heavy commercial vehicles.
We MOT vehicles class 4, 5 and 7 and Class 5 heavy; we also have a  VOSA approved ATF testing facility for MOT's of HGV, PSV and trailers.
We can also offer our safety inspections, maintenance and repair to your commercial vehicles with our full maintenance and repair packages.
Our facilities are open 5 days a week  (Monday – Friday  0830-1730)  and with a 24-hour recovery service, we can assist you in a breakdown when you need us. We pride ourselves on our exemplary customer service with our professional and efficient workmanship.
D H Price Motors – where good service comes as standard.
---
History

Daniel Price started trading back in 1997 with just a handful of customers many of whom are still loyal customers today. But the name of D.H Price Motors has been around much longer.
Daniel's Grandfather Desmond Price traded as D.H. Price at Lake Green Road Garage back in the 1960's and early 70's, just on the corner of Lake Hill and Lake Green Road.
"My Grandad's talents didn't just lie with servicing cars; he was also a motor cycle engineer and the shop had many frequent visits from customers for repairs and accessories for their 2 wheeled machines too."
The business was based in a thatched cottage, which was part of the old Los Altos Farm Estate and had a row of cattle sheds converted into workshops.  Shell fuel pumps and a shop for motoring accessories were installed in the early 60's and D.H. Price traded until 1973 when Desmond decided to concentrate on his other business activities, principally Price's Taxis. Desmond was commemorated for his active service to the local community and business and  a road was named after him called Desmond Price Close!
Daniel, after serving his motor mechanics apprenticeship in the mid 90's, entered business as D.H. Price Motors in August 1997 and in 2002 moved to the current site at Spithead Trading Estate, within a mile of his Grandad's original business. He also began 24 hour breakdown assistance and recovery, as well as MOT's, servicing and repairs to cars and vans (light commercials).
Today the business continues to expand with investment in additional premises on the site to cater for the new commercial division, offering operators of HGV, PSV vehicles and trailers a VOSA designated ATF (Authorised Test Station) and maintenance facility in a fully equipped workshop.
"Our team of 22 work together with one aim – to offer the best service! From the friendly and efficient Customer Service Advisors to our highly skilled technicians, we believe in adding value to the customer experience and are always looking at ways we can improve and exceed customer expectations."

…soak up some of our history