01983 400247 – put it in your phone now!
If you call us when your vehicle has broken down you will be able to speak to someone day or night.  All we need to know is where you are, you're mobile number so we can ring you and what the issue is (e.g. flat tyre, won't start) and we will get to you as quickly as we can.
We have installed the latest state of the art Data Terminals in all our service vans and lorries to receive the information about your breakdown direct, we know where they are and how close they will be to you so we can keep you informed. Your safety and patience is our utmost priority!
All our technicians are fully trained to deal with all types of breakdowns and recovery situations and if we can't get you back on the road then we can get you home or to your preferred auto workshop.
What to do if you need us!
Call 01983 400247 anytime of the day or night and our team who will be happy to help and will be able to dispatch a driver to you to help either on the roadside or tow you to your chosen destination.  We will be able to give you an accurate arrival time for our experienced technicians to be with you and make what can be a distressing time stress free.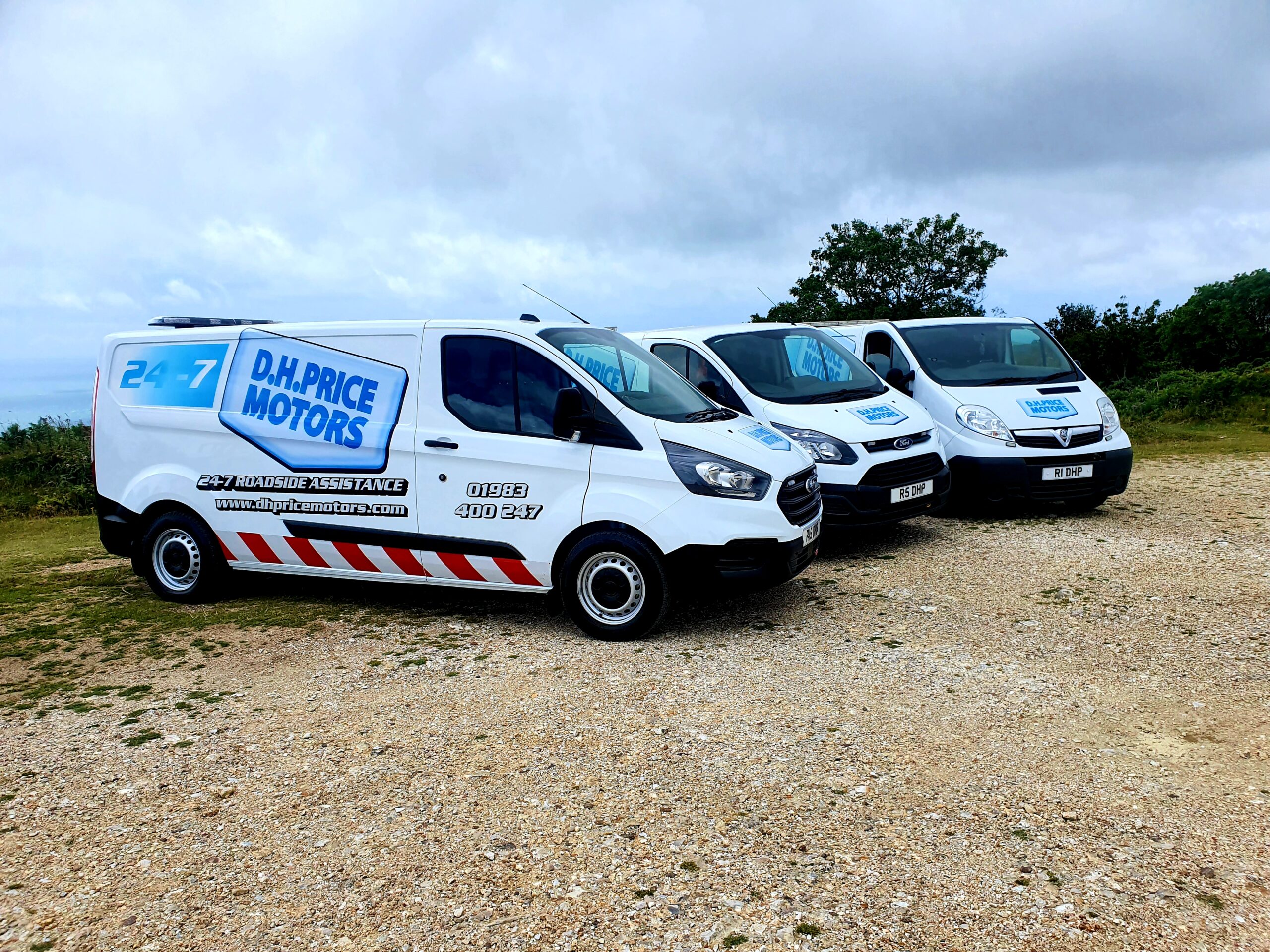 You are safe in the knowledge that we can help you.
We have a safe and secure facility for storage for your vehicle and we will try to help if you are on holiday and need your vehicle ready for when you go home.  We can also arrange a long tow should you require and we will arrange all the ferry travel and secure transport of your vehicle so you don't have to worry.
We also specialise in prestige vehicles (and those that have been lowered – adhering to all the manufacture instructions) with a specialist flatbed recovery truck that can lower to accommodate these vehicles that they are securely transported to their destination with the greatest of care.