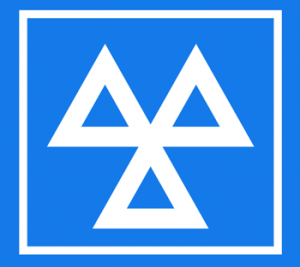 You can book an MOT by calling us on 01983 400247, Monday to Friday 8.30am to 5.30pm and Saturday* 8.30am to 1pm to book a convenient slot. You can wait for your car and our waiting room has free coffee and wi-fi.
*You can ring us on Saturdays to book an MOT however we only carry out MOT's Monday to Friday. Our MOT cost is £39.00
Our workshops are fully equipped and, as a Government appointed VOSA (the Governments' executive agency for the Department of Transport) MOT testing station, maintained to the highest of standards. Our MOT testers are qualified nominated technicians, highly skilled and fully compliant with the acts and regulations as set by VOSA.
What is an MOT?
The MOT test checks that your vehicle meets road safety and environmental standards. It isn't the same as having your vehicle serviced and doesn't check its general mechanical condition.
Are certain cars expect from MOT? Some vehicles don't have to take an MOT test. These include:
tractors

goods vehicles powered by electricity

any vehicle less than 3 years old

cars and motorbikes made before 1960
A full list of currently exempt vehicles is on [form V112]. You need to fill in the form to tax your vehicle if it is exempt.
MOT FAQs
An MOT for a vehicle up to 3500kg at DH Price Motors costs £39.00
The Ministry of Transport test (usually abbreviated to MOT test) is an annual test of automobile safety, roadworthiness aspects and exhaust emissions required in Great Britain for most vehicles over three years old used on any way defined as a road in the Road Traffic Act 1988.
The name derives from the Ministry of Transport, a defunct Government department which was one of several ancestors of the current Department for Transport, but is still officially used. The MOT test certificates are currently issued in Great Britain under the auspices of the Vehicle and Operator Services Agency (VOSA), now called the DVSA (Driver and Vehicle Standards Agency – since April 1st 2014), an agency within the Department for Transport. The test and the pass certificate are often referred to simply as the "MOT".
You can renew your MOT up to one month before it expires. The earliest date you can get your vehicle tested is printed on the pass certificate.
You will receive a 'notification of failure' from the test centre if your vehicle fails the test. The failure will be recorded in the secure central MOT database.
You can still drive your vehicle if it fails the test and its existing MOT certificate is still valid (i.e. you've had it tested before the expiry date). However, you might be stopped by police and prosecuted if your vehicle is unroadworthy.
If the vehicle fails the test and the certificate has expired, you can only drive it to:
a pre-arranged appointment at a garage to have the repairs done
a pre-arranged MOT test appointment
Your vehicle should be retested at the same test centre which did the original test.
A vehicle must be insured, taxed and have an MOT to be driven on the road. The penalty for driving a car without an MOT is a fine.
The most relevant exception to this is if you are driving your vehicle to and from a pre-arranged appointment for an MOT - you must take a direct route to the garage (the vehicle must also be insured). You must be aware that most failures of MOTs are offences in their own right, so you may be committing other offences, for example defective tyres, brakes, lights, steering, horns etc.
If you are stopped by the police on the way to or from the garage, the onus is on you to prove that you had a pre-arranged appointment. Where possible it is always advisable to book your car in for an MOT in good time.
Our working process in 3 steps
We offer a fully equipped repair workshop with MOT facilities for classes 4, 5 and 7.
---
We will keep you informed and updated as work progresses on your vehicle MOT.

Book In
Simply give us a call on 01983 400247 and book your vehicle in with us. We're within walking distance of Lake and Shanklin.

MOT
We'll work on your vehicle while you wait. Or, we will be happy to arrange a courtesy vehicle subject to availability.

Drive Away
Once your vehicle is complete, you drive it away. We'll even send you a reminder for your MOT next year!