Training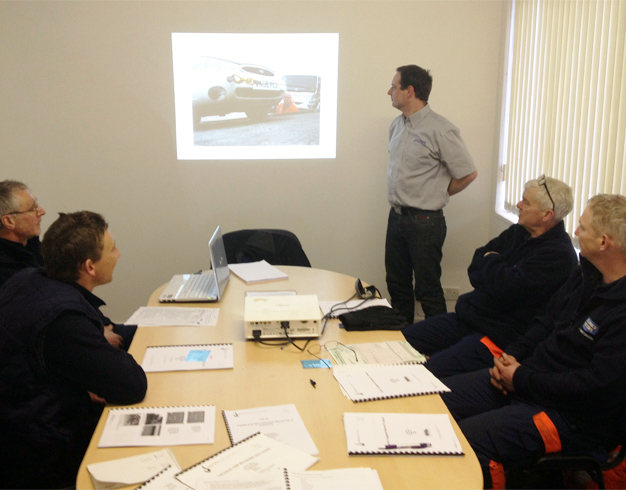 At D H Price Motors we truly believe in and take extremely seriously, our commitment to offering the highest standards across everything we do.
This includes building on our existing skills and acquiring more knowledge, keeping up to date with the latest technology, equipment, health and safety legislation and best practice. In addition we strive to offer a superior standard of customer service and are always looking at how we can improve what we do and what more we can add to your experience with us.
Judgepower Training Services Ltd have provided us with on site practical and theoretical training in aspects of light and heavy recovery. Judgepower are accredited by the Institute of Vehicle Recovery and is a recognised training provider working alongside Government agencies, the Health and Safety Executive, The Highways Agency and many more professional bodies to focus on the reduction of roadside injuries and fatalities, through excellence in training and safety procedures. The benefits of a trained recovery technician reduces damage to company and customer vehicles plus it increases professionalism resulting in higher standards of customer care. Click here for more information about Judgepower. www.vehiclerecoverytrainingservices.co.uk
We're also committed to the next generation of auto technicians which is why we have recruited an apprentice technician through The Isle of Wight College . Our role is to provide him with practical and varied work under the close guidance of his supervisor, together with his assessor, to ensure he gains his City and Guilds level 2 qualifications.
At D.H. Price Motors we believe in teamwork and effort. We don't talk about problems, we just look for the solutions that are best for you!