FIXED PRICE SERVICE PLAN
ADD AN MOT TO ANY SERVICE FOR JUST £19.99
ENGINE SIZE
OIL SERVICE
INTERIM SERVICE
FULL SERVICE
UP TO 1200cc
£59.99
£99.99
£139.99
1201cc - 1600cc
£69.99
£109.99
£169.99
1601cc - 2500cc
£79.99
£129.99
£199.99
Vehicles over 3 tonnes & camper vans
£89.99
£169.99
£249.99
All prices include parts, labour & VAT
Vehicle specific correct grade & type oil always used, includes fully synthetic & low ash. V6,V8 and
long life spark plug fitments may be subject to an additional fee.
OIL SERVICE
Our technician will drain your engine oil, replace your drain plug washer & fit a new oil filter. Your engine will then be refilled with the correct vehicle specific oil. We will check your vehicles cam belt and brake fluid history. Your service book will then be stamped & service light reset on completion.>
INTERIM SERVICE
This service covers everything in the oil service and is ideal to keep on top of your vehicle between annual services. As well as your oil and filter change all your fluid levels will be checked and adjusted. All lights,horn,washers and wipers will be checked and your door locks and hinges lubricated. We will carry out a visual check/report of your vehicle. Your tyre pressures will be adjusted and we will carry out a full tyre report. You will then receive a documented service check sheet when we are all done with your vehicle
FULL SERVICE
Your engine will benefit from new oil & filters plus spark plugs (petrol) & fuel filter (diesel) replaced. Auxiliary drive belts will be adjusted if needed. Your transmission will be checked over & fluid levels topped up. Your wheels will be removed to allow us to do a full tyre, brake and suspension check/report and grease up. Rear brake drums will be removed and rear brakes cleaned & serviced (where applicable). Your wheel will then be refitted & torque to spec leaving your vehicle with a good bill of health. This service covers everything in the previous services also and is recommended annually.
FORTÉ ADVANCED FORMULA MOTOR FLUSH
Cleans engines internally and provide anti-wear protection
Frees sticking piston rings, hydraulic valve lifters and variable valve timing systems
Removes lacquer, varnish and sludge deposits from the crankcase
Neutralises crankcase acids, keeping new oil cleaner, for longer
FORTÉ ADVANCED FORMULA GAS TREATMENT
Frees sticking valves and piston rings
Reduces exhaust emissions
Maintains oxygen sensor and EGR valve cleanliness
Improves engine performance and driveability
FORTÉ ADVANCED DIESEL TREATMENT
Reduces black smoke emissions
Restores injector spray patterns
Improves engine performance and response
Maintains EGR valve and variable vane turbo cleanliness
Lubricates and extend the life of injectors and fuel pump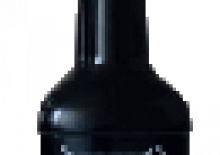 £17.99 inc VAT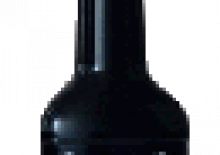 £14.99 inc VAT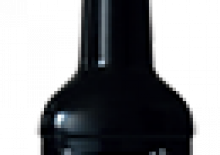 £14.99 inc VAT